Successful property marketing from Palma to Port d'Andraxt
A real estate property on Mallorca is considered a capital investment with secure value, which is distributed with the sale. When the time is right, it is advisable to hire a local real estate agency that is familiar with the specifics of the market. As an experienced real estate agent and property developer, Volker Hunzelder has been active in the industry since 1998 and takes care of the target-oriented brokerage of rental and purchase properties on the island.
Sell property at the best rate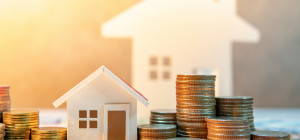 From the company's headquarters in Santa Ponça, Exclusiva Mallorca's field of activity extends across the southwest of the Balearic island. Anyone who owns a property here that is to be sold can rely on us. We strive to ensure that plots of land, houses and flats are offered on the market at the best possible conditions. In close consultation with our clients, we coordinate the entire sales process and organise all important appointments. It is possible for us to hold viewing appointments and present the property to interested parties even in the absence of the owners. In addition, personal wishes are taken into account, for example, those aimed at the buyer groups.
Sound valuation is the key to success
Before a high-quality exposé is prepared, the first step is to correctly determine the value of the property for sale. For this purpose, all market-relevant data is analysed for calculation and taken into account in the price determination. If consultation with the relevant authorities is necessary, we also carry this out in order to create the greatest possible transparency. In a clear documentation we then highlight the utilisation potential of the property, which we offer on the market in a targeted manner. The launch takes place in Spanish and German-language media, which we fill with content digitally as well as in the print sector
Property rental in Mallorca
The growing year-round tourism and the moderate climate favour high bed occupancy. This allows properties to be marketed and rented out beyond the season. Owners of a house or flat on Mallorca can commission us to find reliable tenants for their property. Similar to sales, we also offer an all-round service in this segment, where we take care of all the work for you.
Mediation processes always in view
While we go about our work, you can sit back and relax. Property tracking is a specially developed online tool that owners can access at any time. It lists information on current enquiries, viewing appointments and preliminary discussions with potential buyers and tenants who are interested in the property on Mallorca. If you have any questions, you can contact us directly.
Property management and other services

With Exclusiva Mallorca at your side, you always have the option of taking advantage of further services. If you are not on site for a longer period of time or if you have a property that is to be let or sold in its entirety, we can take on the task of looking after the property on request. In addition, we will put you in touch with reliable partners when it comes to legal matters that specifically concern Spanish legislation.