Exclusive rental service for property owners in Mallorca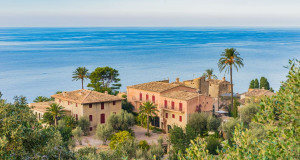 Mallorca stands for light-heartedness and a unique attitude to life that guarantees freedom and relaxation. Under the motto "live where others go on holiday", more and more people are trying to fulfil their lifelong dreams on the Balearic Islands. Those who dare to take this step often start by looking for a rental property as accommodation. Demand has recently increased in this area, opening up an additional business segment for owners and investors. If you want to rent out a property in whole or in part, you will find a reliable agent in us. We take care that you find suitable tenants for your property in the southwest of Mallorca, who maintain a proper relationship and comply with the terms of the contract.
Seasonal rental
As is usual in holiday regions, there is also a high fluctuation in the employment of seasonal workers on Mallorca. Between March and October, the employment rate in the gastronomy and hotel businesses is at its highest and with this, the demand for living space also increases. Not only small flats and two-bedroom flats are sought, but also larger properties. The intended rental period is often linked to the work situation and ranges from three to twelve months. Those who want to rent out their property for seasonal workers can adapt contracts flexibly and be sure that rental payments are covered by the residents' current income.
Placement of reliable tenants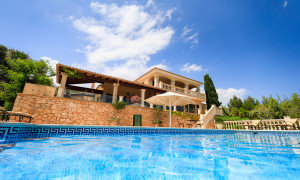 Even in your absence, it is possible for us to let flats and houses in a target-oriented manner. We offer the property well-placed on the market and make an almost seamless transition to re-letting. In view of the high turnover rates, many owners shy away from renting out their property to strangers. In order to create better transparency, we make a pre-selection during the viewings, which we present to you in more detail. With the voluntary self-disclosure, property owners find out which living and contractual relationships the respective rental parties have previously entered into and whether there are any concerns that speak against a signature. In a contract that is valid under Spanish law, we also ensure that all the conditions relating to rent payments and the handling of the occupied premises are complied with.
Long-term leases
Many a dream of living in Mallorca comes true through the long-term rental of a property, which makes the market interesting for private investors and property developers. On request, we advertise the intended property and find tenants who would like to live there permanently and agree to the general conditions. Our client database contains search requests from tenants who have defined their wishes for a suitable property in more detail. If the location conditions apply, we establish the appropriate contact and ensure that you place your property in trustworthy hands.