Service-oriented real estate sales in south-western Mallorca
Mallorca's growing popularity can also be felt in the real estate agency sector. Spurred on by this trend, more estate agencies have set up shop on the island in recent years. Some of them attract attention with clumsy promises of top prices and cause irritation among property owners. When browsing through advertisements, it becomes clear that there are very different asking prices for similar properties.
We are pleased to offer you the service of Exclusiva Mallorca. Behind the company are decades of experience in the industry, which have made managing director Volker Hunzelder a renowned estate agent on the island.
Valuation of properties in line with the market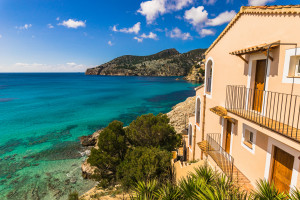 If you have already decided to sell a property or if you are still undecided, we will be happy to advise you. Together we discuss opportunities and weigh up whether a sale seems sensible and what profit expectations can be expected. To do this, we carry out a detailed analysis of the building and inspect all the important documents that are available about the property. Through close contact with the Spanish authorities, experienced notaries and tax advisors, we can obtain further information at any time and take this into account in the course of the sales process. From Santa Ponça we are active in the municipalities of Calvià, Andraxt and Palma and know every corner there. This means that we are also familiar with the market prices specific to each location, which we take into account when calculating the value. So you can be sure that we will determine the best possible property value for you, which will result in a successful sale.
Sales process according to customer requirements
When marketing the property, we can respond flexibly to customer wishes and also take these into account when selecting potential buyer groups. If the property is still occupied, the protection of your privacy has top priority. We coordinate viewing and presentation appointments closely with you, and should you not be on site, we coordinate the sales process in the way you prefer while you are away. We always tailor our service to the needs of our clients and take care of the entire process. For a transparent brokerage process, we provide online services that give an insight into current developments.
Modern marketing strategies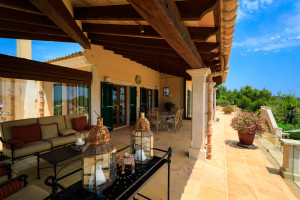 Through a prudent market analysis, it is possible to define target groups more precisely and to explicitly highlight the advantages of the respective property for sale. With regard to the type of building, size, equipment features, room layout and location, the property can be advertised in the best possible way. High-quality photos and videos create a comprehensible overall picture that prospective buyers can imagine themselves in. This confirms the anticipation during the viewing and has a positive effect on the purchase decision. In Spain, it is quite common to advertise properties aggressively. If this is also desired by the client, we place advertisements widely. This means that in addition to online offers, we also draw attention to the property in appropriate magazines, newspapers and notices. If, on the other hand, a discreet sale is preferred, we concentrate on direct marketing via a database of interested parties and our network on Mallorca.