Find your dream property in the southwest of Mallorca - our service makes the difference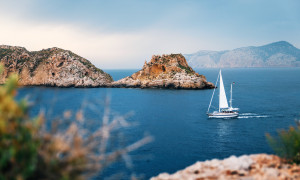 Mallorca is not only one of the most popular tourist destinations in Europe, but also boasts one of the most sought-after property markets. Whether owning or renting: Every year, the demand for housing increases, making it particularly difficult for interested parties to win a bid for a property. After intensive research and numerous viewing appointments, buyers and rent-seekers tend to settle for alternatives to their dream property. But that doesn't have to be the case, because thanks to an experienced estate agent at your side, living dreams come true. With our service portfolio, we have made it our business to broker flats and houses in preferred locations. If you are interested in buying or renting a property, we welcome you.
Active support in the search for real estate on Mallorca
From our company headquarters in Santa Ponça, Mr Volker Hunzelder looks after the interests of our clients. He has been active in the industry since 1998 and knows the Mallorcan real estate market like the back of his hand. He specialises in the construction and brokerage of properties and fincas in the southwest of the island, which stretches from Palma to Port d' Andraxt. Despite good transport connections, guests and locals find a true natural paradise with excellent residential locations. Away from the tourist hot spots, there are numerous insider tips where interesting properties can be found. The success of our brokerage is based on helpful consultations, with which we concretise the search for the dream house on Mallorca. Based on your personal wishes, we sound out the market for suitable properties that lack nothing.
Targeted placement service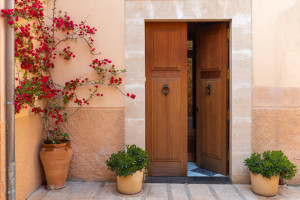 In some cases, things have to move fast when it comes to finding a property. Seasonal workers are usually looking for temporary rental arrangements and urgently need help finding accommodation. We are happy to take on this challenge and try to process every request promptly. Of course, this also applies if a house, a flat or a plot of land on Mallorca is being sought for purchase. In a personal conversation, we find out which equipment criteria the property should have and which architectural style it should correspond to. Subsequently, we narrow down the conditions of the property and start our search within the given budget. To do this, we carry out precise market analyses and use our network of expertise as a source of information. By registering in the database of interested parties, we guarantee that we will be contacted immediately if a suitable property is offered.
Use of modern communication channels
It is also possible to use our service remotely. By using modern communication channels, consultations and search requests can even be made online. In addition, we offer the mediation of reliable craftsmen. We accompany the entire purchase process and maintain a constant exchange with our clients. If you have any questions regarding the purchase of real estate in Majorca, we will be happy to clarify tax matters and Spanish law. We also assist investors and property developers who are planning to build holiday homes and would like to view suitable plots of land.