Exclusiva Mallorca - Your real estate agent on Mallorca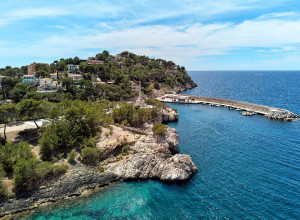 Anyone who has been to Mallorca once will remember the unique lifestyle with pleasure and is guaranteed to plan another visit. The Mediterranean island can be reached within a very short time from almost all German airports and Mallorca also scores with a good local transport infrastructure. Around 20 kilometres from the centre of Palma lies the southwestern municipality of Calvià with its small romantic villages. At the foot of the Tramuntana mountains, the region offers an incomparable view over the sea and short distances to the island's centres. Nowhere else are untouched natural landscapes and cultural life so close together as here. The real estate market, which offers an enormous variety of different types of houses and flats, also has special advantages. If you are interested in buying or renting a property in the southwest of Mallorca, Exclusiva Mallorca is the right place for you. Likewise, if you would like to sell or rent a property.
First-class advice coupled with many years of industry knowledge
Mallorca means pure relaxation, but the island also offers plenty of prospects from an economic point of view. For more and more people, the island is becoming a second home where dreams of a lifetime can be fulfilled. This is also the case for Volker Hunzelder, who has been working in the real estate industry since 1998. More than 20 years later, he is one of the most experienced real estate agents on Mallorca.
When it comes to real estate brokerage, our clients benefit from comprehensive advice and market knowledge. Prospective buyers and tenants as well as sellers of a property are offered an all-round service that means real added value.
Professional property marketing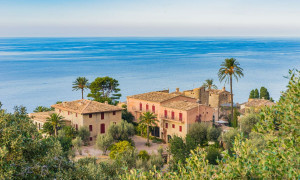 Property ownership on Mallorca is considered a safe investment, especially as prices are continually rising. Palma and the municipalities of Calvià and Andraxt are considered the most climate-safe part of the island and are among our main brokerage locations. If you would like to sell or rent a property here, we first carry out a reliable property valuation. This is the basis for the purchase or rental price, which we present in a comprehensible manner in the offer section. For this purpose, we use both digital and classic media to attract the appropriate attention. As soon as the property is offered on the market, we take over the entire brokerage process, which we coordinate with our clients' wishes beforehand. We find suitable buyers and tenants and take care of a brokerage at the best possible price.