Brokerage of rental and owner-occupied flats in Mallorca
When looking for a property on Mallorca, the typical fincas are often the focus of interest. However, the building stock has many more options to offer. City flats close to the centre, for example, which are located in the municipalities of Palma, Calvià or Andraxt. The southwestern part of Mallorca is valued as a preferred residential area and is considered a region with growth potential. The construction of new apartment buildings contributes to meeting the housing demand in a sustainable way. For private investors and those interested in a condominium, there is thus an even greater choice. But tenants are also among the winners of the trend, because the planning of new properties on Mallorca creates more affordable living space.
Luxury flat Casa Gaviota
1.550.000 €
in San Agusti
Property no.:
1004
Flat close to the centre on ...
395.000 €
in 07001 Palma de Mallorca
Property no.:
1002
High quality large flat in m ...
750.000 €
in 07181 Calvià / Palmanova
Property no.:
1001
Small but nice: island flats and flats
In sunny Spain, it doesn't take much to be allowed to participate in the Balearic lifestyle. Most of the cultural life takes place outdoors, which means that the size of the living space plays a rather subordinate role. Small flats of around 25 square metres usually offer everything you need to live. Kitchen, bathroom, sleeping and living areas make do with little space and still offer sufficient room. If a small balcony or terrace is one of the features, you can enjoy your time on Mallorca all the more.
Holiday Apartments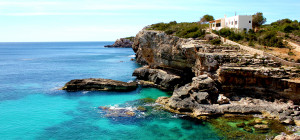 The Mallorcan housing market proves that it does not always have to be a house of one's own in the area of holiday properties. Compact and easy to maintain, condominiums on the island can be rented out or used by the owner. If you are planning a capital investment in Mallorca, we present you with properties that have a high expected return. If the property is to be conveniently located, this point also plays an important role in the selection criteria. This ensures that owners, guests and tenants can reach the flat from mainland Europe in just a few hours and enjoy their time on Mallorca.
Historical and modern housing stock
Those who wander through the centres and narrow alleys embark on a journey through time in the southwestern part of the island. Behind the time-honoured walls is popular living space that has everything to offer that modern living requires. If you are interested in buying or renting a flat in an old building, we will be happy to help you. The same applies to the procurement of modern flats in new housing estates.
Advisory and placement service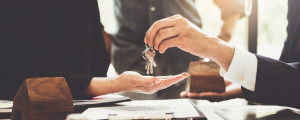 Prospective tenants and buyers can register in our database and deposit their wishes for the flat they are looking for in the southwest of Mallorca. Thanks to a good network, Exclusiva Mallorca has access to a large property portfolio and presents it to you in more detail. In addition, we provide you with comprehensive advice on the regional characteristics and help you to find your dream flat in Santa Ponça and the entire municipality of Calvià. We are also available to provide you with advice and support in tax and other legal matters.