Great variety of properties in the southwest of Mallorca
Mallorca lives up to its reputation as the Germans' favourite island all year round. Holidaymakers always feel welcome on the entire island and find countless leisure and recreational opportunities. In addition to the small bays by the sea, the towns around the centre of Palma invite you to linger. Far away from the hustle and bustle of the main holiday resorts, the whole beauty of the municipality of Calvià unfolds along with its cultural sights. If you are looking for a house, a flat or an exclusive property here, you will find the right contact person in us.
Procurement of properties for sale and rent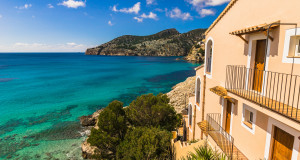 The high demand for property in Mallorca is reflected in the price development. Although there is an apparently large supply of ready-to-move-in properties, there may well be discrepancies in the market values quoted. Exclusiva Mallorca is committed to making transactions in the Majorcan property market more transparent and to promoting honest brokerage. With us you can be sure that the property you are looking for meets the desired requirements and that the transfer is carried out in accordance with Spanish legislation. In the southwest of Mallorca, we are equally available to prospective tenants and buyers and ensure that you find your dream property on the island.
Stylish fincas, chalets and villas in the best location
Typical island fincas are still among the most sought-after properties on Mallorca. They have a timeless charm and score points with their individual architecture. Just like chalets, they promise an incomparable living experience that is full of joie de vivre. Thanks to the climatic location, the surrounding garden areas are popular places to stay. In Spain, in-house pools and dreamy flowerbeds are almost standard, making compact residential properties seem much larger.
Appartments and flats
Situated in the countryside or close to the city, flats are also among the most sought-after properties. We will be happy to present you with suitable properties. If you also want a balcony or your own parking space, we will search the market for suitable flats. In the area of luxury real estate, penthouse properties in particular have established themselves in recent years, which we also broker.
Holiday homes and flats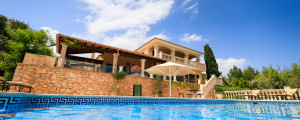 Holiday homes and flats on Mallorca are valued as capital investments as well as for owner-occupation. The booming year-round tourism makes it possible that these properties can be used extremely profitably and can be inhabited permanently. If you are a property developer, private individual or investor and would like to purchase a property, we will be happy to advise you. We know where to find the best offers for holiday properties between Palma and Port d'Andraxt and will familiarise you with the special features of the region.